SEC Bars Investment Adviser for Misleading Clients Regarding a Fund's Risk
Posted on August 30th, 2018 at 1:28 PM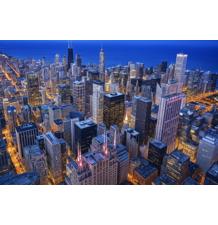 From the Desk of Jim Eccleston at Eccleston Law LLC:
The SEC has barred investment adviser Caleb Overton for dramatically misleading clients regarding the risks of investing in his fund while its underlying value shrank to near zero.
More specifically, according to the SEC, Overton, based in Santa Barbara, California, raised $2.2 million from 10 investors to invest in his Biltmore Capital fund. Although the presentations to his clients focused on investing in growth stocks, Overton failed to mention that options trading was the prevailing feature of the fund he managed. The SEC also found that Overton promised his investors, many of whom were over 60 years old, that a stop-loss feature would cap losses in the 7% to 8% range and that they would receive a return of 20% to 25%.
Furthermore, according to the SEC's complaint, from 2014 to 2015 the fund lost approximately $1.89 million or 98% of its value as a result of the options trading strategy. In addition, the purported stop-loss feature of the fund never was executed (nor would have had its represented effect even if it had been executed). Ultimately, Overton was forced to shut the fund down in November 2015 and distribute the remaining $34,000 to investors.
In an agreed settlement, Overton is banned from any association in the industry but is eligible to reapply for reentry in five years. He also will be required to pay a $160,000 fine, as well as repay investors the management fees he collected.
The attorneys of Eccleston Law LLC represent investors and advisors nationwide in securities and employment matters. The securities lawyers at Eccleston Law also practice a variety of other areas of practice for financial investors and advisors including Securities Fraud, Compliance Protection, Breach of Fiduciary Duty, FINRA Matters, and much more. Our attorneys draw on a combined experience of nearly 65 years in delivering the highest quality legal services. If you are in need of legal services, contact us to schedule a one-on-one consultation today.
Related Attorneys: James J. Eccleston
Tags: james eccleston, eccleston law, eccleston law llc, eccleston, SEC, fraud, misleading