SEC Bars Ex-LPL Broker
Posted on October 27th, 2016 at 8:52 AM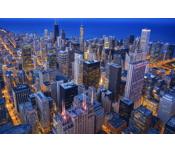 From the Desk of Jim Eccleston at Eccleston Law LLC:
Paul Lebel, formerly registered with LPL Financial, was barred by the Securities and Exchange Commission for defrauding four customers by churning their accounts.
Mr. Lebel worked for LPL Financial from 2008 to 2014. According to the SEC, Mr. Lebel exercised de facto control over these customers' accounts and excessively bought and sold mutual fund A shares, which carry large front-end load fees. The mutual fund A shares generated $50,000 in commissions for Mr. Lebel.
In addition to being barred from the industry, Mr. Lebel also will pay $56,500 as part of the settlement.
The attorneys of Eccleston Law LLC represent investors and advisers nationwide in securities and employment matters. The securities lawyers at Eccleston Law also practice a variety of other areas of securities for financial advisors including breakaway broker services, employment matters, strategic consulting and counseling, broker litigation and arbitration,whistleblower actions, and much more. Our attorneys draw on a combined experience of nearly 65 years in delivering the highest quality legal services. If you are in need of legal services, contact us to schedule a one-on-one consultation today.
Related Attorneys: James J. Eccleston
Tags: Eccleston, Eccleston Law, Eccleston Law LLC, James Eccleston, SEC, LPL broker, Paul Lebel, Mr. Lebel, LPL Financial, defrauding,