SEC Bars Ex Securities America Rep For $1 Billion Ponzi Scheme
Posted on December 11th, 2019 at 5:06 PM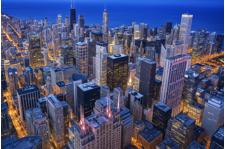 From the Desk of Jim Eccleston at Eccleston Law LLC:
The U.S. Securities and Exchange Commission ("SEC") has barred former Securities America broker and certified public accountant for his role in a Ponzi scheme that defrauded investors of about $1 billion.
According to the SEC, Mr. Roach was associated with a company, D.C. Solar, which solicited investors by claiming that there were very favorable federal tax benefits related to investments in alternative energy. The company structured transactions to maximize the tax benefits to the investors, who would buy the solar generators without taking possession of them. Investors would pay a percentage of the sales price, finance the balance with the company, and then lease the generators back to the company, which in turn would lease them to third parties. A portion of the lease revenue would be used to pay the investors' debts to the company and the investors. The third-party leases, however, generated little income, and the company paid early investors with funds contributed by later investors.
In the criminal case, Roach used the fraudulent financial statements to hide that the company was using new investor funds to pay returns to earlier investors in classic Ponzi scheme fashion.
Roach pleaded guilty to the fraud and securities violations stemming from the sale and leaseback of mobile solar electrical generators in October 2019. He is scheduled to be sentenced in the criminal case on January 28th of 2020 and faces a maximum of 10 years in prison.
The attorneys of Eccleston Law LLC represent investors and advisors nationwide in securities and employment matters. The securities lawyers at Eccleston Law also practice a variety of other areas of practice for financial investors and advisors including Securities Fraud, Compliance Protection, Breach of Fiduciary Duty, FINRA Matters, and much more. Our attorneys draw on a combined experience of nearly 65 years in delivering the highest quality legal services. If you are in need of legal services, contact us to schedule a one-on-one consultation today.
Related Attorneys: James J. Eccleston
Tags: james eccleston, eccleston law, eccleston law llc, eccleston, sec, ponzi scheme, securities america, d.c. solar, roach