SEC Bars Connecticut Investment Adviser For Concealing Referral Fee
Posted on February 10th, 2017 at 12:21 PM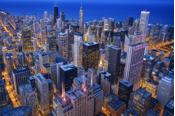 From the Desk of Jim Eccleston at Eccleston Law LLC:
The SEC has barred Connecticut investment adviser John W. Rafal for allegedly concealing a referral fee. Mr. Rafal, the former president and chief executive of Essex Financial Services, Inc., also will pay the SEC $577,297 in penalties.
According to the SEC, a Connecticut attorney referred Mr. Rafal a client with accounts in excess of $100 million. Mr. Rafal agreed to pay the attorney $50,000 annually as a referral fee from the advisory fees paid by the client, provided that he register as an investment adviser. However, the attorney never did so.
In order to work around the attorney's failure to register, from early 2011 to early 2013, the individuals disguised the referral payments by creating fake invoices for legal services to the Essex client.
The attorneys of Eccleston Law LLC represent investors and advisers nationwide in securities and employment matters. The securities lawyers at Eccleston Law also practice a variety of other areas of securities for financial investors including Securities Fraud, Unauthorized Trading, Breach of Fiduciary Duty, Retirement Planning Negligence, and much more. Our attorneys draw on a combined experience of nearly 65 years in delivering the highest quality legal services. If you are in need of legal services, contact us to schedule a one-on-one consultation today.
Related Attorneys: James J. Eccleston
Tags: Eccleston, Eccleston Law, Eccleston Law LC, James Eccleston, SEC, investment advisor, John W. Rafal, referral fee, chief executive, Essex Financial Services Inc., penalties, advisory fee, investment adviser, fake invoices,