SEC Bars Colorado Advisor Over Misappropriation Allegations
Posted on November 30th, 2021 at 1:40 PM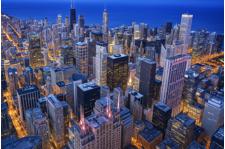 From the Desk of Jim Eccleston at Eccleston Law:
The Securities and Exchange Commission (SEC) has agreed to a settlement with the owner and sole managing member of AMV Investments, Ann Vick, after she allegedly misappropriated investor funds.
The SEC alleges that Vick and AMV Investments raised $3.2 million to trade options on behalf of clients. However, Vick falsely represented herself as an experienced options trader who regularly would generate returns of 5-10% per month, according to the SEC. The complaint also alleged that Vick's trading strategies resulted in substantial trading losses, which left AMV Investments insolvent early in 2020.
Nevertheless, Vick continued soliciting and obtaining additional investments without disclosing the trading losses to clients, according to the complaint. The SEC subsequently barred Vick from associating with any investment advisor due to the misappropriation of client funds.
Eccleston Law LLC represents investors and financial advisors nationwide in securities, employment, regulatory and disciplinary matters.
Tags: eccleston, eccleston law, sec, misappropriation