SEC Bars Advisor For Misleading Statements Regarding Woodbridge Securities
Posted on June 1st, 2022 at 3:13 PM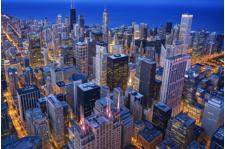 From the Desk of Jim Eccleston at Eccleston Law:
The Securities and Exchange Commission (SEC) has barred an advisor who made misleading statements in connection with sales of Woodbridge Securities through two registered investment advisory firms (RIAs).
The advisor, Kimberly Butler, solicited investors to purchase securities issued by Woodbridge between May 2015 and December 2020 through her two RIAs, Partners for Prosperity and Prosperity Economic Partners. Woodbridge paid Butler commissions for soliciting investors. Butler collected nearly $2,872,643 in commissions between 2015 and 2020. The SEC filed suit against Woodbridge and its affiliates in 2019, alleging that they defrauded numerous investors in a $1.2 billion Ponzi scheme. Woodbridge's owner, Robert Shapiro, pleaded guilty to federal fraud charges and received a 25-year prison sentence in 2019.
While selling Woodbridge, Butler allegedly made untrue and misleading statements pertaining to the investments. Specifically, Butler failed to inform investors that the issuers had agreed to pay her commissions based on a percentage of the price investors paid to acquire the securities. In essence, failing to disclose the compensation was misleading because a reasonable investor would question whether the commissions influenced her objectivity and rationale for recommending the investments, according to the SEC. The SEC additionally alleged that Butler's commissions constituted a conflict of interest, which Butler was obligated to disclose. Butler, Partners for Prosperity, and Prosperity Economic Partners will be required to pay the SEC a total of $1,024,484, which includes disgorgement and prejudgment interest.
Eccleston Law LLC represents investors and financial advisors nationwide in securities, employment, regulatory and disciplinary matters.
Tags: eccleston law, sec, rias