SEC Bars Adviser for Defrauding Clients
Posted on August 23rd, 2016 at 2:08 PM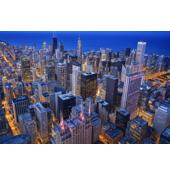 From the Desk of Jim Eccleston at Eccleston Law LLC:
On August 8, 2016, the SEC permanently barred a former adviser of Invest Financial named Alan Gold of Wilmette, Illinois for defrauding clients of nearly $2 million and using some of the funds to pay off gambling debts.
Mr. Gold launched his scheme in 2007 after he was terminated from Invest Financial for violating a firm policy of borrowing money from clients. After being terminated from Invest Financial and forming his own firm named Gold & Associates, he raised $5 million from clients by telling them that their money was going to be invested in Facebook stock, real estate and alternative investments. Instead, Mr. Gold transferred the funds to a bank account he controlled and spent the money on his gambling addiction. Mr. Gold created fake stock certificates for the shares he never actually purchased. He continued taking client money until 2014, when he felt "overwhelmed with guilt," according to the FBI.
He is currently facing fraud charges in federal court. Authorities are seeking $1.8 million in restitution and about seven to nine years of imprisonment, according to court documents.
The attorneys of Eccleston Law LLC represent investors and advisers nationwide in securities and employment matters. Our attorneys draw on a combined experience of nearly 65 years in delivering the highest quality legal services. If you are in need of legal services, contact us to schedule a one-on-one consultation today.
Related Attorneys: James J. Eccleston
Tags: Eccleston, Eccleston Law, Eccleston Law LLC, James Eccleston, SEC