SEC Awards Whistleblowers $2 Million
Posted on April 5th, 2016 at 8:30 AM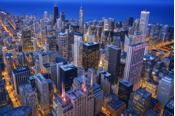 From the Desk of Jim Eccleston at Eccleston Law LLC:
Recently the SEC announced that it would pay around $2 million to three whistleblowers. One whistleblower stands to receive $1.8 million dollars for help in assisting the SEC. That whistleblower voluntarily provided information to the SEC that led it to initiate the investigation. While conducting the investigation, the SEC continued to receive valuable information from that particular whistleblower. The other two are set to receive $65,000 each for helping to provide information after the investigation was under way.
Since the inception of the whistleblower program in 2011 the SEC has paid out $57 million to 26 whistleblowers. Whistleblowers become eligible for payouts when they voluntarily provide the SEC with valuable and unique information surrounding the violation of the law that ultimately leads to the successful enforcement of the law.
Importantly, Congress established a fund that pays whistleblowers that is separate from the funds collected for harmed investors. All the payments are made though a fund that is financed entirely through monetary sanctions paid to the SEC by securities law violators. Whistleblower payouts made when the monetary sanctions surpass $1 million and they range between 10% and 30% of those sanctions.
The Chief of the SEC's Office of the Whistleblower, Sean X. McKessy, said in a statement, "We're seeing a significant uptick in whistleblower tips over the years, and we believe that's attributable to increased public awareness of our program and the tens of millions of dollars we've paid to whistleblowers for information that helped us bring successful enforcement actions."
The attorneys of Eccleston Law LLC represent investors and advisers nationwide in securities and employment matters. Our attorneys draw on a combined experience of nearly 65 years in delivering the highest quality legal services. If you are in need of legal services, contact us to schedule a one-on-one consultation today.
Related Attorneys: James J. Eccleston
Tags: Eccleston, Eccleston Law, Eccleston Law LLC, James Eccleston, SEC