SEC Awards Whistleblower Record $114 Million
Posted on October 26th, 2020 at 3:03 PM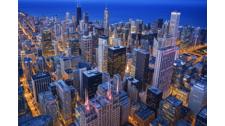 From the Desk of Jim Eccleston at Eccleston Law LLC:
A whistleblower who submitted a tip to the U.S. Securities and Exchange Commission ("SEC") received a record $114 million award. This award is the largest award ever given to a single individual under the SEC whistleblower program, surpassing the previous record of nearly $50 million awarded in June 2020.
The $114 award consisted of roughly $52 million in connection with the SEC enforcement action as well as $62 million in connection with a related enforcement action by another agency. According to the SEC Chairman Jay Clayton, this record award "is a testament to the [SEC's] commitment to award whistleblowers who provide the agency with high-quality information."
Jane Norberg, Chief of the SEC's Office of the Whistleblower called this whistleblower's actions "extraordinary." Discussing the actions of this whistleblower, Norberg said that "after repeatedly reporting concerns internally, and despite personal and professional hardships, the whistleblower alerted the SEC and the other agency of the wrongdoing and provided substantial, ongoing assistance that proved critical to the success of the actions."
Since 2012, the SEC has awarded roughly $676 million to 108 whistleblowers. Whistleblower awards range from 10 percent to 30 percent of the money collected by the SEC if the money collected exceeds $1 million. Whistleblowers who voluntarily provide the SEC with original, timely and credible information that leads to a successful enforcement action may be eligible for an award.
Individuals who believe they may have a whistleblower claim to submit to the SEC should contact the professionals at Eccleston Law to discuss their options.
Eccleston Law also practice a variety of other areas of practice for financial investors and advisors including Securities Fraud, Compliance Protection, Breach of Fiduciary Duty, FINRA Matters, and much more. Our attorneys draw on a combined experience of nearly 65 years in delivering the highest quality legal services. If you are in need of legal services, contact us to schedule a one-on-one consultation today.
Tags: eccleston, sec, whistleblower, record settlement