SEC Awards Whistleblower $18 Million
Posted on April 29th, 2020 at 5:15 PM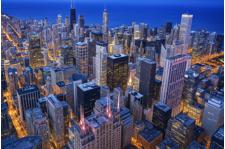 From the Desk of Jim Eccleston at Eccleston Law LLC:
A whistleblower who submitted a tip to the U.S. Securities and Exchange Commission ("SEC") received an $18 million award. The SEC listed several factors on which the award total was based. The SEC highlighted the fact that the whistleblower reported the problem internally multiple times and suffered hardship as a result of that reporting. The SEC also said that the whistleblower assisted SEC staff throughout the SEC's examination, and the examination resulted in millions of dollars being returned to harmed investors.
As discussed in an earlier Eccleston Law blog post, whistleblower claims are expected to increase following the COVID-19 pandemic. The predicted surge in whistleblower complaints is expected to include both COVID-19 related complaints as well as an increase in complaints unrelated to COVID-19.
Individuals who believe they may have a tip to submit to the SEC should contact the professionals at Eccleston Law to discuss their options.
The attorneys of Eccleston Law LLC represent investors and advisors nationwide in securities and employment matters. The securities lawyers at Eccleston Law also practice a variety of other areas of practice for financial investors and advisors including Securities Fraud, Compliance Protection, Breach of Fiduciary Duty, FINRA Matters, and much more. Our attorneys draw on a combined experience of nearly 65 years in delivering the highest quality legal services. If you are in need of legal services, contact us to schedule a one-on-one consultation today.
Related Attorneys: James J. Eccleston
Tags: eccleston, eccleston law, james eccleston, whistleblower, covid-19