SEC Awards $450,000 to Whistleblower
Posted on April 20th, 2020 at 4:51 PM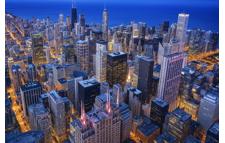 From the Desk of Jim Eccleston at Eccleston Law LLC:
The U.S. Securities and Exchange Commission ("SEC") announced that it had awarded $450,000 to a whistleblower. Unlike most individuals who receive a whistleblower award from the SEC, the recipient of this award had compliance-related responsibilities at their firm. Under the compliance officer exclusion, Individuals whose primary duties include compliance or internal audits are usually not eligible for SEC whistleblower awards. However, those individuals can be eligible for an SEC whistleblower award if 120 days have passed since that individual reported the issue internally. Per SEC Protocol, neither the whistleblower nor the enforcement action was identified.
This is only the third time in the nine-year history of the SEC whistleblower program that the SEC has paid an award to a whistleblower with compliance-related responsibilities. This is the first such award since April 2015.
The SEC whistleblower program was established in 2011. Since 2011, the program has award $396 million to 77 whistleblowers. Individuals who provide original, timely and credible information that leads to a successful SEC enforcement action may be eligible to receive an award. Whistleblowers are paid a percentage of money collected by the SEC if the sanctions exceed $1 million.
Eccleston Law LLC helps individuals file whistleblower claims on a confidential basis.
The attorneys of Eccleston Law LLC represent investors and advisors nationwide in securities and employment matters. The securities lawyers at Eccleston Law also practice a variety of other areas of practice for financial investors and advisors including Securities Fraud, Compliance Protection, Breach of Fiduciary Duty, FINRA Matters, and much more. Our attorneys draw on a combined experience of nearly 65 years in delivering the highest quality legal services. If you are in need of legal services, contact us to schedule a one-on-one consultation today.
Related Attorneys: James J. Eccleston
Tags: eccleston, eccleston law, james eccleston, sec, whistleblower,