SEC Awards $22M in a Whistleblower Case
Posted on September 11th, 2016 at 3:01 PM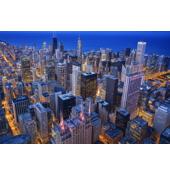 From the Desk of Jim Eccleston at Eccleston Law LLC:
The Securities and Exchange Commission has awarded the second largest total whistleblower award of $22 million to a former employee whose detailed tip and extensive assistance helped the agency halt a well-hidden fraud at the company.
Since the SEC's whistleblower program started in 2011, the largest ever whistleblower award was $30 million. The program has surpassed $100 million in total money awarded. The whistleblowers who became eligible for an award, voluntarily provided the SEC with original and useful information that led to successful enforcement actions.
The SEC says that tips from whistleblowers have increased from about 3,000 in 2012, to nearly 4,000 last year. The total amount of tips the SEC has received since 2011 is more than 14,000.
By law, the SEC protects the confidentiality of whistleblowers and does not disclose information that might directly or indirectly reveal a whistleblower's identity.
The attorneys of Eccleston Law LLC represent investors and advisers nationwide in securities and employment matters. Our attorneys draw on a combined experience of nearly 65 years in delivering the highest quality legal services. If you are in need of legal services, contact us to schedule a one-on-one consultation today.
Related Attorneys: James J. Eccleston
Tags: Eccleston, Eccleston Law, Eccleston Law LLC, James Eccleston