SEC Awarded Over $1M to Compliance Whistleblower
Posted on May 6th, 2015 at 7:36 AM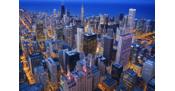 The SEC awarded over a million dollars to a compliance professional who provided information that assisted the SEC in an enforcement action against the whistleblower's company.
The SEC whistleblower rules permit compliance officers to receive an award for reporting misconduct to the SEC, when investors or the market could suffer substantial financial harm by the misconduct. Whistleblower awards can range from 10% to 30% of the money collected in a successful enforcement action with sanctions exceeding $1 million. In this case, the whistleblower is set to receive between $1.4 million and $1.6 million.
Since its inception in 2011, the SEC's whistleblower program has paid more than $50 million to 16 whistleblowers who provided the SEC with unique and useful information that contributed to a successful enforcement action. Filings through counsel can help effectively prepare the submission while, at the same time, protecting the confidentiality of the identity of the whistleblower.
Related Attorneys: James J. Eccleston
Tags: Source: ecclestonlaw.com, Securities and Exchange Commission, whistleblower, Eccleston Law LLC, Eccleston Law,