SEC Announces Cherry-Picking Charges Against Mark Welhouse
Posted on July 28th, 2015 at 11:55 AM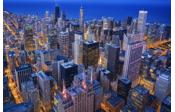 From the Desk of Jim Eccleston at Eccleston Law LLC:
The SEC announced charges against Mark P. Welhouse. Welhouse is accused of "cherry-picking," allocating appreciated in value options trades to personal accounts, while allocating depreciated in value trades to clients.
This case is the first enforcement action on behalf of the SEC Enforcement Division in its initiative against "cherry-picking." In the data-driven initiative, the SEC analyzes trade allocation data and identifies individuals disproportionately allocating trades.
Welhouse allegedly purchased options in a master account for Welhouse & Associates Inc. and delayed allocation to clients until later in the day allowing time to see whether the trades appreciated or depreciated in value.
According to the SEC charges, through "cherry-picking," Welhouse gained $442,319 through options trades in an S&P 500 exchange-trade fund. While Welhouse had an average positive return of 6.28%, his clients were not as lucky with the average loss of 5.05%.
The attorneys of Eccleston Law LLC represent investors and advisers nationwide in securities and employment matters. Our attorneys draw on a combined experience of nearly 65 years in delivering the highest quality legal services.
Related Attorneys: James J. Eccleston
Tags: Eccleston Law LLC, James Eccleston, eccleston, Eccleston Law, SEC, Securities Exchange Commission,