SEC Announces 2021 Examination Priorities
Posted on March 4th, 2021 at 2:29 PM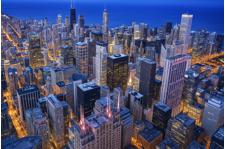 From the Desk of Jim Eccleston at Eccleston Law LLC:
The SEC's Division of Examinations has announced its 2021 examination priorities. The 2021 examination priorities reflect the complicated, diverse, and evolving nature of investors' risks and the markets. Here are the highlights.
First, the Division will concentrate on compliance with Regulation Best Interest, Form CRS, and whether registered investment advisors have satisfied their fiduciary duties of care and loyalty. The Division will examine whether firms are appropriately mitigating conflicts of interest and, where necessary, providing disclosure of conflicts sufficient to enable informed consent by retail investors. The Division will prioritize investments heavily used by retail investors or investments that may present elevated risks. The Division will also continue to review for compliance with applicable anti-money laundering (AML) requirements, including evaluating whether advisors and registered investment companies have adequate policies and procedures in place reasonably designed to identify suspicious activity and illegal money-laundering activities.
Second, the Division will continue to review the compliance programs of registered investment advisors (RIAs), including whether those programs and their policies and procedures are reasonably designed, implemented, and maintained. RIAs are increasingly offering investment strategies that focus on Environmental, Social, and Governance (ESG) factors. The Division will continue to focus on products in areas widely available to investors, including open-end funds and ETFs, as well as those offered to accredited investors, such as qualified opportunity funds. The Division will review the consistency and adequacy of RIAs' disclosures and fund complexes to clients regarding these strategies. The Division will determine whether the firms' processes and practices match their disclosures, review fund advertising for false or misleading statements, and review proxy voting policies and procedures and votes to assess whether they align with the strategies.
Third, examination of broker-dealers will focus on compliance with the Customer Protection Rule and the Net Capital Rule. The examinations will also include the adequacy of internal processes, procedures, controls, and compliance requirements for borrowing securities from customers. Broker-dealer examinations will also focus on compliance with best execution in a zero-commission environment, recently amended Rule 606 order routing disclosure rules, and market-maker compliance with Regulation SHO. The Division will examine the impact of the COVID-19 pandemic and its potential effect on municipal advisors and their clients and how municipal advisors may have modified their practices. The Division will also examine whether advisors have met their fiduciary duty to entity clients, including disclosing and managing conflicts of interest and documentation of the scope of their client engagements.
Fourth and finally, the Division will maintain its oversight of The Financial Regulatory Authority (FINRA) by focusing on FINRA's operations and regulatory programs and the quality of FINRA's examinations of broker-dealers and municipal advisors. It will also examine the Municipal Securities Rulemaking Board (MSRB) to evaluate the effectiveness of its policies, procedures, and controls.
Eccleston Law LLC represents financial advisors nationwide. Please contact us to discuss any issues that you may have.
Tags: eccleston, eccleston law offices, sec, priorities