SEC Announces $1 Million Whistleblower Award
Posted on October 19th, 2017 at 10:45 AM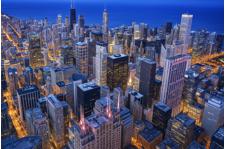 From the Desk of Jim Eccleston at Eccleston Law LLC:
The SEC has awarded a whistleblower $1 million for reporting information that helped the agency successfully prosecute a registered entity that harmed retail customers.
The SEC's whistleblower program has been an important tool since its inception in 2011. Moreover, since 2011, the agency has awarded over $162 million and its largest award has been $30 million.
The award distributions are made out of an investor protection fund established by Congress. The standard to obtain an award requires that the whistleblower's information must be unique, useful and leads to a successful enforcement action.
Eccleston Law, LLC helps individuals file and document their SEC whistleblower claims while maintaining confidentiality. Please contact us for further information.
The attorneys of Eccleston Law LLC represent investors and advisors nationwide in securities and employment matters. The securities lawyers at Eccleston Law also practice a variety of other areas of practice for financial advisors including Broker Litigation & Arbitration, Strategic Consulting Services, Regulatory Matters, Transition Contract Review, and much more. Our attorneys draw on a combined experience of nearly 65 years in delivering the highest quality legal services. If you are in need of legal services, contact us to schedule a one-on-one consultation today.
Related Attorneys: James J. Eccleston
Tags: Jim Eccleston, Eccleston Law, Eccleston Law LLC, Eccleston, SEC, whistleblower