SEC and FINRA Censure and Sanction Independent Broker-Dealer Cadaret Grant Over Supervisory Failures
Posted on September 14th, 2018 at 5:23 PM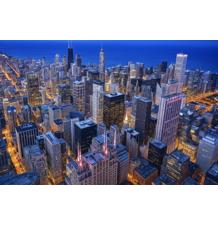 From the Desk of Jim Eccleston at Eccleston Law LLC:
In separate enforcement actions, the SEC and FINRA have censured and fined the Syracuse, New York-based firm, Cadaret Grant & Company, Inc., for its failure to properly supervise the sale of complex products.
More specifically, the SEC censured and sanctioned Cadaret Grant, its founder, Arthur Grant, chief compliance officer, Beda Lee Johnson, and broker, Eugene Long for their role in the unsuitable sales of an oil-linked exchange-traded note between 2015 and 2016. Moreover, according to the SEC, Cadaret Grant failed to provide adequate resources to oversee its brokers' recommendation of VelocityShares 3X Long Crude Oil ETN despite multiple indications that the firm's policies were not being followed. As a result of its findings, the SEC fined Cadaret Grant, Arthur Grant, Beda Johnson, and Eugene Long a combined $938,194 in penalties and disgorgement of ill-gotten gains.
In a separate settlement, FINRA censured and fined Cadaret Grant $800,000 for failing to devote sufficient resources in its supervision of the firm's personnel with regards to variable annuity recommendations, recordings of emails, and the use of consolidated reports from August 2012 to May 2017.
Furthermore, in its enforcement complaint, FINRA pointed to the fact that Cadaret Grant employed only three supervisors to review suitability involving the securities transactions of more than 676 representatives of the firm as a significant reason for the firm's failure to ensure that brokers were recommending proper share classes of variable annuities.
Without admitting or denying the SEC and FINRA's findings, Cadaret Grant agreed to hire an independent consultant to review its policies and procedures regarding its supervisory system.
The attorneys of Eccleston Law LLC represent investors and advisors nationwide in securities and employment matters. The securities lawyers at Eccleston Law also practice a variety of other areas of practice for financial investors and advisors including Securities Fraud, Compliance Protection, Breach of Fiduciary Duty, FINRA Matters, and much more. Our attorneys draw on a combined experience of nearly 65 years in delivering the highest quality legal services. If you are in need of legal services, contact us to schedule a one-on-one consultation today.
Related Attorneys: James J. Eccleston
Tags: james eccleston, eccleston law, eccleston law llc, eccleston, finra, sec