SEC Amends Definition of Accredited Investor
Posted on August 27th, 2020 at 2:20 PM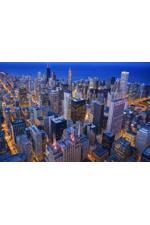 From the Desk of Jim Eccleston at Eccleston Law LLC:
The U.S. Securities and Exchange Commission ("SEC") announced that it has amended the definition of "accredited investor." Investors must qualify as an accredited investor to be able to invest in private capital markets. Previously, qualifying as an accredited investor was based on an individual's income and/or net worth. The SEC amendment will allow individuals to qualify as an accredited investor based on professional knowledge, experience or certifications.
Under the amendment, individuals who have a Series 7, Series 65, or Series 82 license will qualify as an accredited investors. The SEC noted that it has the flexibility to re-evaluate or add certifications, designations, or credentials to the definition in the future.
Additionally, the amendment has added to the number of entities that qualify as an accredited investor. Added to the definition of accredited investor is any entity, including Indian tribes, governmental bodies, funds, and entities organized under the laws of foreign countries, that own investments as defined in Rule 2a51-1(b) under the Investment Company Act, in excess of $5 million, and that was not formed for the specific purpose of investing in the securities offered. The SEC also expanded the definition of Qualified Institutional Buyer.
The changes to the definition of accredited investor has been met with opposition, even among those at the SEC. In a future post, the Eccleston Law blog will explore the reaction and opposition to these amendments.
The attorneys of Eccleston Law LLC represent investors and advisors nationwide in securities and employment matters. The securities lawyers at Eccleston Law also practice a variety of other areas of practice for financial investors and advisors including Securities Fraud, Compliance Protection, Breach of Fiduciary Duty, FINRA Matters, and much more. Our attorneys draw on a combined experience of nearly 65 years in delivering the highest quality legal services. If you are in need of legal services, contact us to schedule a one-on-one consultation today.
Tags: SEC, Investors, Eccelston Law