SEC Alerts Financial Advisory Firms to Their Failure to Protect Clients From Identity Theft
Posted on December 20th, 2022 at 1:15 PM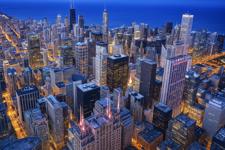 From the Desk of Jim Eccleston at Eccleston Law.
Financial advisory firms are failing to design and maintain effective policies and procedures to restrict hackers from stealing clients' personal and confidential information, according to a risk alert published by the Securities and Exchange Commission (SEC).
The SEC released the warning based on its findings from an examination sweep to oversee compliance with Regulation S-ID, or the Identity Theft Red Flags Rule. The rule was created in 2013 and applies to "covered accounts", which are defined as account a financial institution maintains for personal, family or household purposes that allow multiple payments or transactions. In other words, the identity theft red flag rule mandates that financial advisory firms create and implement an effective identity theft protection program.
According to the SEC's findings, some firms either failed to determine whether the rule covers any of their accounts or failed to complete a reassessment after merging with another advisory firm. The advisory firms' failures resulted in certain retirement accounts being omitted from compliance with the red flag rule, according to the SEC's alert. The risk alert comes after the SEC issued $2.5 million in fines earlier this year to J.P. Morgan Securities, UBS Financial Services, and TradeStation Securities for their red flag rule violations.
Eccleston Law LLC represents investors and financial advisors nationwide in securities, employment, regulatory and disciplinary matters.
Tags: eccleston, eccleston law, advisors, law, sec