SEC Accuses Investment Company And Its Founders Of $6 Million Investment Scam
Posted on January 14th, 2020 at 1:44 PM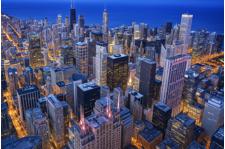 From the Desk of Jim Eccleston at Eccleston Law LLC:
Two men and their unregistered investment company lied in their sales pitches and invested funds of seniors in a $6 million scam.
According to a recent Law360 article, Thomas Renison, and Timothy Allcott, formed their enterprise, ARO Equity LLC ("ARO"), and convinced "elderly, unsophisticated investors" to give them their retirement funds, promising to safely invest the money in local businesses.
Specifically, the men assured their victims that they would earn returns in the 8% to 12% range annually over three to five years and claimed that their invested funds were secure. However, the company's investments resulted in dramatic losses, the fact the men concealed from their clients. Investors gave a total of $6.1 million to ARO between July 2015 and January, but ARO had paid back only $1.1 million of those funds. According to the SEC, "ARO has nothing left to repay the investors, who have lost a total of approximately $5 million."
The SEC accused ARO, Renison, and Alcott of securities fraud and unregistered sale of unregistered securities. The regulator also accused the two men of aiding and abetting ARO in violation of the federal Investment Advisers Act. The SEC seeks a bar for the men and ARO from violating securities laws and disgorgement of their allegedly ill-gotten gains with prejudgment interest. The SEC also seeks civil penalties "due to the egregious nature of the defendants' violations."
The attorneys of Eccleston Law LLC represent investors and advisors nationwide in securities and employment matters. The securities lawyers at Eccleston Law also practice a variety of other areas of practice for financial investors and advisors including Securities Fraud, Compliance Protection, Breach of Fiduciary Duty, FINRA Matters, and much more. Our attorneys draw on a combined experience of nearly 65 years in delivering the highest quality legal services. If you are in need of legal services, contact us to schedule a one-on-one consultation today.
Related Attorneys: James J. Eccleston
Tags: james eccleston, eccleston law, eccleston law llc, eccleston, sec, investment scam, thomas renison, timothy allcott,