Sanford Bernstein & Co. and Alliance Bernstein Face FINRA Arbitration Claim Over Options Advantage Strategy
Posted on March 22nd, 2023 at 2:08 PM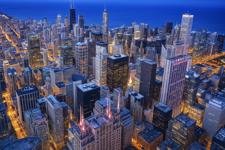 From the desk of Jim Eccleston at Eccleston Law
Sanford Bernstein & Co. and Alliance Bernstein (Bernstein) are facing what could be the
first of several Financial Industry Regulatory Authority (FINRA) arbitration claims related to its
Options Advantage Strategy.
The arbitration claim, filed by a Utah-based couple, accuses the advisors of
recommending a new complex options strategy in early 2018 called "Options Advantage", which
was described as "seeking incremental return in a low yield environment." According to the
claim, the investment was pitched as a low-risk method of earning an additional 1-2% annually
on assets already held at the firm. Instead, Bernstein allegedly purchased and sold a series of
S&P 500 call and put options, which resulted in substantial losses for many investors.
The claim accuses Bernstein of misrepresenting material information in promoting the
Options Advantage Strategy from 2018 through October 2022. Bernstein issued a letter in
October 2022 informing investors that the purported strategy was not suitable for current market
conditions and that the firm unilaterally would close out clients' positions – at a loss. The Utah-
based couple allegedly lost half of a million dollars and is now pursuing reimbursement of their
losses, account fees, attorneys' fees, expenses, and treble damages.
Eccleston Law LLC is investigating Options Advantage Strategy claims.
Eccleston Law LLC represents financial advisors and investors nationwide in securities, employment, transition,
regulatory and disciplinary matters.
Tags: eccleston, eccleston law