SandRidge Energy Investigation
Posted on April 2nd, 2016 at 8:41 PM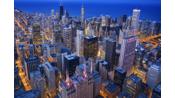 From the Desk of Jim Eccleston at Eccleston Law LLC:
SandRidge Energy, Inc. is an oil and gas company that operates in multiple sectors or the oil and gas industry. First, they take part in exploration and production in the midcontinent. They also participate in drilling and oil field services for third parties. Lastly, they are involved with midstream services such as processing, storing, transporting, and marketing oil. It is headquartered in Oklahoma City, Oklahoma.
In Reuters report on January 25th, 2016 individuals close to the situation stated that SandRidge was exploring debt restructuring options. The report also stated that SandRidge was carrying a debt burden close to $4 billion and that it had reached out to creditors informing them that they should organize to prepare for likely negotiations. The majority of the debt is held by a myriad of mutual funds, hedge funds, and other institutional investors.
SandRidge Energy stock value has flat-lined at $0.05 per share and is trading on the Over the Counter Exchange (OTC Market) after it was removed from the NYSE in early January. The stock price had been on a steady decline for the past eight years, valued at $65.00 per share in 2008. SandRidge is considered a micro-cap as it was valued at less than $300 million and currently its market cap has fallen to only $36 million.
It is highly unlikely that investors will be able to recover any losses from bankruptcy proceeding due to the rule known as "Absolute Priority Rule", which repays higher priority creditors fully before its repays equity investors. An investment in SandRidge energy was extremely risky and if recommended by a financial advisor could be grounds for a claim to recover losses through FINRA arbitration.
The attorneys of Eccleston Law LLC represent investors and advisers nationwide in securities and employment matters. Our attorneys draw on a combined experience of nearly 65 years in delivering the highest quality legal services. If you are in need of legal services, contact us to schedule a one-on-one consultation today.
Related Attorneys: James J. Eccleston
Tags: Eccleston, Eccleston Law, Eccleston Law LLC, Eccleston Law Offices LLC, James Eccleston,