Sales in Unregistered Securities Are Soaring but It Comes at a Cost-Part 3
Posted on May 6th, 2019 at 5:11 PM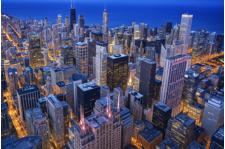 From the Desk of Jim Eccleston at Eccleston Law LLC:
This is the third in a series which highlights an InvestmentNews article concerning the recent uptick in the sale of unregistered securities and how those transactions have resulted in the proliferation of fraudulent schemes.
To begin, regulators have seen an increase in the number of brokers who have sold unregistered fraudulent securities to their customers. Moreover, unscrupulous brokers typically avoid broker-dealer compliance by encouraging their customers to send money from their brokerage account to their own bank account. Thereafter, brokers instruct their customers to wire funds from that bank account to their outside business activity accounts.
In this industry, this sequence of events is known as "selling away." Selling away can be grounds for disciplinary action if the broker-dealer employing the broker has not approved the outside business activity. Brokers sell away in the hopes of receiving commission payments on the high end of their pay scale. For instance, private placements, typically not approved by broker-dealers, can pay 7% commission payments to brokers.
Furthermore, it has been observed by regulators that it is more likely that investments sold through the action of selling away are fraudulent because many of transactions work outside the supervision of licensed broker-dealers, which are under the purview of FINRA.
The attorneys of Eccleston Law LLC represent investors and advisors nationwide in securities and employment matters. The securities lawyers at Eccleston Law also practice a variety of other areas of practice for financial investors and advisors including Securities Fraud, Compliance Protection, Breach of Fiduciary Duty, FINRA Matters, and much more. Our attorneys draw on a combined experience of nearly 65 years in delivering the highest quality legal services. If you are in need of legal services, contact us to schedule a one-on-one consultation today.
Related Attorneys: James J. Eccleston
Tags: james eccleston, eccleston law, eccleston law llc, eccleston, securities, investmentnews, unregistered securities, brokers