Saddle River Settles Lawsuit with the SEC over Ponzi Scheme Allegations
Posted on December 27th, 2017 at 3:10 PM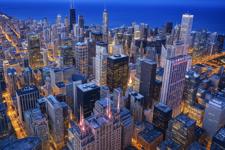 From the Desk of Jim Eccleston at Eccleston Law LLC:
New Jersey fund manager, John V. Bivona and his company, Saddle River Advisors LLC have agreed to disgorge a combined $50 million to settle a SEC claim that they lied to investors by conducting a Ponzi-scheme.
More specifically, according to the SEC, Mr. Bivona purportedly preyed on investors looking to invest in Twitter and other tech startups before their initial public offerings. According to the complaint, Mr. Bivona raised $53 million from investors. Moreover, Mr. Bivona promised that he would provide investors with financial statements, but failed even to conduct a basic accounting on each individual fund. Mr. Bivona did not invest his clients' money as promised and used their funds to buy shares promised to earlier investors, to cover other funds' expenses and to benefit himself and his family.
According to the SEC, without admitting or denying the allegations, Mr. Bivona has agreed to be held individually liable for more than $4.6 million. However, the biggest portion of the disgorgement will come from Saddle River, which, without admitting or denying the SEC's findings, has agreed to pay $44.9 million.
The attorneys of Eccleston Law LLC represent investors and advisors nationwide in securities and employment matters. The securities lawyers at Eccleston Law also practice a variety of other areas of practice for financial advisors including Broker Litigation & Arbitration, Strategic Consulting Services, Regulatory Matters, Transition Contract Review, and much more. Our attorneys draw on a combined experience of nearly 65 years in delivering the highest quality legal services. If you are in need of legal services, contact us to schedule a one-on-one consultation today.
Related Attorneys: James J. Eccleston
Tags: Eccleston, Eccleston Law, James Eccleston, Eccleston Law LLC