Sabra Capital Partners Agrees to Settle SEC Charges that it Misled Investors
Posted on September 30th, 2020 at 2:30 PM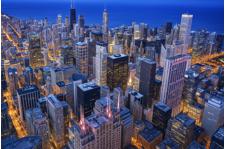 From the Desk of Jim Eccleston at Eccleston Law LLC:
Sabra Capital Partners, and its managing partner Zvi Rhine, settled charges brought by the U.S. Securities and Exchange Commission ("SEC") that the firm defrauded investors by concealing losses in a hedge fund the firm manages. According to the SEC, Sabra Capital Partners is an unregistered investment adviser based in Illinois.
The SEC found that Sabra Capital and Rhine provided false information to investors in an effort to conceal losses in the firm's hedge fund. According to the SEC, the attempt to mislead investors included providing fake performance reports that showed gains in the fund, when the fund had actually lost value. The SEC alleged that this fraudulent conduct began in January 2018. The SEC further alleged that Rhine and the firm overstated one investor's balance and gave that investor fake financial statements to conceal the overstatement.
Sabra Capital and Rhine settled the charges without admitting or denying the SEC's findings. Sabra Capital and Rhine agreed to cease and desist from causing violations of the antifraud provisions of the Section 206(4) of the Investment Advisers Act of 1940. Additionally, Sabra Capital agreed to a censure, and Rhine agreed to pay an $80,000 civil penalty.
The attorneys of Eccleston Law LLC represent investors and advisors nationwide in securities and employment matters. The securities lawyers at Eccleston Law also practice a variety of other areas of practice for financial investors and advisors including Securities Fraud, Compliance Protection, Breach of Fiduciary Duty, FINRA Matters, and much more. Our attorneys draw on a combined experience of nearly 65 years in delivering the highest quality legal services. If you are in need of legal services, contact us to schedule a one-on-one consultation today.
Tags: eccleston, sabra capital, SEC charges, settlement