Royal Alliance Agrees to Pay $400,000 for Failing to Catch Brokers Who Stole Millions
Posted on January 22nd, 2020 at 2:23 PM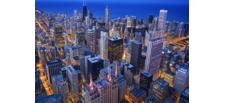 From the Desk of Jim Eccleston at Eccleston Law LLC:
Independent broker-dealer Royal Alliance Associates ("Royal Alliance") has agreed to pay $400,000 for failing to catch two former brokers who stole more than $3.8 million from customers.
According to a recent AdvisorHub article, a New Jersey broker Gary Basralian wire-transferred $1.4 million in more than 60 transactions between 2009 and 2017, from a "disabled widow" to the bank account of a limited liability company he created and to a law firm. Royal Alliance failed to stop the transfers, despite several red flags. For example, the company's address was the same as the broker's office, and the firm's policy prohibited third-party wire transfers. Also, the broker forged requests for unauthorized third-party checks from the widow and another customer's account without the Royal Alliance verifying the address to which the checks were sent.
Separately, a Massachusetts broker, Kimberly Pitts, stole more than $2.3 million from two customers between June 2013 and June 2017 by forging 65 third-party wire transfer requests from their accounts to the bank account that the broker controlled.
Royal Alliance terminated its relationship with both brokers and has compensated all of the customers. Both brokers have pled guilty to criminal charges. Basralian and Pitts were sentenced to 70 and 87 months in prison respectively. FINRA barred both of them from the securities industry.
The attorneys of Eccleston Law LLC represent investors and advisors nationwide in securities and employment matters. The securities lawyers at Eccleston Law also practice a variety of other areas of practice for financial investors and advisors including Securities Fraud, Compliance Protection, Breach of Fiduciary Duty, FINRA Matters, and much more. Our attorneys draw on a combined experience of nearly 65 years in delivering the highest quality legal services. If you are in need of legal services, contact us to schedule a one-on-one consultation today.
Related Attorneys: James J. Eccleston
Tags: james eccleston, eccleston law, eccleston law llc, eccleston, royal alliance,