Roll Out of Paycheck Protection Program Marred by Problems
Posted on April 24th, 2020 at 4:14 PM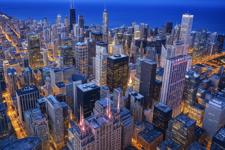 From the Desk of Jim Eccleston at Eccleston Law LLC:
As part of its pandemic relief package, Congress introduced the Paycheck Protection Program ("PPP"), a loan program designed to provide forgivable loans to small businesses. The initial funds set aside for the program were quickly exhausted, however, the U.S. House of representatives ratified a bill that would add $321 billion to the PPP.
This program has come under criticism after many large and publicly traded companies received millions of dollars of PPP loans. One such company is Ruth's Hospitality Group, the owner of Ruth's Chris Steak House, who received $20 million from the PPP. Following public backlash and a request from the Treasury Department that publicly traded companies repay the loans received from the PPP, Ruth's Hospitality Group announced that it would return the money it received. Ruth's Hospitality Group was not the only large company to receive a loan from the PPP. Shake Shack, which also announced it would return the money, received $10 million from the program. Additionally, Potbelly received $10 million. Potbelly has yet to announce any plan to repay the money.
Rollout of the PPP has encountered numerous issues, including allegations that the banks in charge of processing the loans favored long-term clients over other loan applicants. This alleged favoritism from banks resulted in loans going to the bank's best customers, as opposed to businesses who need the money most. What makes the loans so valuable is the fact that the loans are forgivable if the recipients meet certain criteria related to retaining and rehiring employees. The funds allocated for this program were quickly exhausted, excluding many small businesses who are in desperate need of funds.
Eccleston Law is investigating claims by small businesses that were unsuccessful in obtaining a loan through the PPP. Business owners should contact the professionals at Eccleston Law to discuss their options.
The attorneys of Eccleston Law LLC represent investors and advisors nationwide in securities and employment matters. The securities lawyers at Eccleston Law also practice a variety of other areas of practice for financial investors and advisors including Securities Fraud, Compliance Protection, Breach of Fiduciary Duty, FINRA Matters, and much more. Our attorneys draw on a combined experience of nearly 65 years in delivering the highest quality legal services. If you are in need of legal services, contact us to schedule a one-on-one consultation today.
Related Attorneys: James J. Eccleston
Tags: eccleston, eccleston law, james eccleston, ppp, pandemic relief package