Robinhood Settles With Vermont Regulators Over Outages
Posted on March 21st, 2022 at 1:22 PM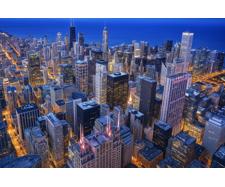 From the Desk of Jim Eccleston at Eccleston Law:
Robinhood Markets Inc. has agreed to a $640,000 settlement with Vermont regulators over recent outages on Robinhood's trading platform as well as inadequate supervision of accounts.

Robinhood continues to face regulatory scrutiny relating to outages on its trading platform in March 2020, when volatility skyrocketed at the beginning of the pandemic. According to a statement from the Vermont Department of Financial Regulation, at least 40 customers across the state complained to the regulator or Robinhood.

Vermont regulators additionally found that Robinhood's automated process for approving customer applications failed to accurately determine whether clients should be permitted to engage in advanced options and margin trading. Robinhood's stock has fallen nearly 64% since the firm's initial public offering (IPO) in July 2021.

Eccleston Law LLC represents investors and financial advisors nationwide in securities, employment, regulatory and disciplinary matters.
Tags: eccleston law, stocks, robinhood