Robinhood and Other Brokerages Restrict Customers From Cashing In Profitable Put Options On Silicon Valley Bank and Signature Bank
Posted on March 16th, 2023 at 4:12 PM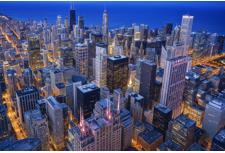 From the Desk of Jim Eccleston at Eccleston Law
Robinhood is restricting customers from cashing in on their bets against Silicon Valley Bank and Signature Bank even as put options appear to be in the money, according to several Robinhood customers on Twitter.
Put options generally permit investors to bet that the price of a stock will decline. If the stock price declines, then the investor may sell the stock at a higher price in comparison to current market value. Several Robinhood customers purchased put options on Silicon Valley Bank and Signature Bank not long before each bank collapsed. According to some Robinhood users, the trading app is not permitting investors to sell their put options, and many of the option contracts expire on Friday. Robinhood CEO Vlad Tenev tweeted on Wednesday that the company was "working to resolve this ASAP". Robinhood and other brokerages face challenges in permitting customers to sell their put options because the shares are no longer officially traded, which will create logistical issues. Furthermore, the put options have limited demand based on the economic state of each bank, while there exists a lack of downside remaining to capitalize on.
However, Robinhood is not alone. Several other brokerages, including Fidelity, Charles Schwab, TD Ameritrade, and E-Trade, likewise are restricting customers from selling their put options on each bank. The brokerages have noted that traders will likely be out of luck unless they possess the shares to satisfy the put contracts, or the shares begin trading again prior to expiration of the put contracts. Interactive Brokers has announced that the company will honor the put contracts on Friday so long as customers own the shares or have the capital to pay for borrowing the shares, and other brokerages may follow suit with this strategy. Nevertheless, Robinhood appears to be facing the most scrutiny based on the company's alleged history of failing to meet investor demand. As Robinhood users continue to bombard the company on social media, prominent short-seller Marc Cohodes offered a piece of advice: call a lawyer.
Eccleston Law LLC represents investors and financial advisors nationwide in securities, employment, regulatory and disciplinary matters.
Tags: eccleston, eccleston law