RIA Found Guilty of Misappropriating Funds from Mike Tyson
Posted on February 24th, 2017 at 12:13 PM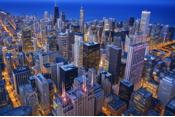 From the Desk of Jim Eccleston at Eccleston Law LLC:
Brian Ourand, a former registered investment adviser in Washington, D.C. was found guilty by the SEC for misappropriating funds from his clients, which included many professional athletes such as former heavyweight champion Mike Tyson and NBA star Glen Rice.
Mr. Ourand, the former president of SFX Financial Advisory Management Enterprises Inc., pleaded guilty to a federal criminal charge and admitted taking $250,000 from Mike Tyson and $500,000 from Glen Rice and at least two other pro athletes.
Mr. Ourand was a financial manager for the athletes and stole the players' checks, making them out to himself or to cash. Mr. Ourand used the money for various personal uses.
The attorneys of Eccleston Law LLC represent investors and advisers nationwide in securities and employment matters. The securities lawyers at Eccleston Law also practice a variety of other areas of securities for financial investors including Securities Fraud, Unauthorized Trading, Breach of Fiduciary Duty, Retirement Planning Negligence, and much more. Our attorneys draw on a combined experience of nearly 65 years in delivering the highest quality legal services. If you are in need of legal services, contact us to schedule a one-on-one consultation today.
Related Attorneys: James J. Eccleston
Tags: Eccleston, Eccleston Law, Eccleston Law LC, James Eccleston, RIA, misappropriating funds, Brian Ourand, registered investment adviser, the SEC, professional athletes, Mike Tyson, NBA, Glen Rice, SFX Financial Advisory Management Enterprises Inc, fina