Revenue-Sharing Found to Lead to Higher Expenses
Posted on January 18th, 2021 at 4:11 PM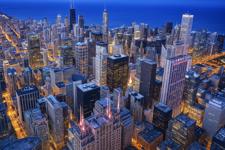 From the Desk of Jim Eccleston at Eccleston Law LLC:
401(k) plan record keepers can be compensated in a couple different ways. While some 401(k) record keepers are paid using direct payments, another compensation method is to use mutual fund share classes which include revenue-sharing expenses. Revenue-sharing expenses go to a 401(k) plan record keeper to cover the costs of the administrative expenses. New research has shown that individuals whose 401(k) plan record keeper is paid through indirect mutual fund revenue sharing may actually be paying more in expenses.
This issue was studied and discussed in a research paper entitled Mutual Fund Revenue Sharing in 401(k) Plans, written by Veronika Pool, a professor of finance at Vanderbilt University, Clemens Sialm, a professor of finance at the University of Texas, and Irina Stefanescu, a principal economist at the Board of Governors of the Federal Reserve System. The research was based on 401(k) data for the 1,000 largest plans in the country for the years 2009 through 2013.
In addition to higher expenses associated with revenue-sharing mutual funds, the researchers found that funds that included revenue-sharing fees were more likely to be included in 401(k) plan menus. The researchers concluded that revenue sharing "affects the investment choices offered to plan participants."
Tags: eccleston, eccleston law, revenue sharing, higher expenses