Rep Sanctioned For Transfer of Customer Information to New Firm
Posted on November 23rd, 2015 at 2:59 PM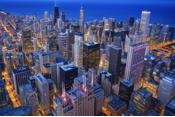 From the Desk of Jim Eccleston at Eccleston Law LLC:
Jason Medvec submitted a Letter of Acceptance, Waiver and Consent (AWC) to FINRA for the purpose of settling alleged rule violations in connection with that he sent emails sent between January 2nd and 3rd, 2014 containing confidential customer information.
Medvec allegedly sent the January 2nd email from his Merrill Lynch email account to a personal account. The email contained the names, account numbers, and telephone numbers of 50 clients. This unauthorized transfer of the firm's files was in violation of the firm's policies requiring employees to protect confidential customer information. On January 3rd Medvec resigned from Merrill Lynch and joined Edward Jones. On the same day, FINRA alleges that he sent another email from his Merrill Lynch account to his personal account with an attached spreadsheet named "vacation." The AWC asserts that the attached file contained the names of 8 more Merrill Lynch clients and 9 of their account numbers.
Edward Jones discharged Medvec on January 8th after reports that "the firm received notification from his previous employer that he transmitted client information to his personal email address." Additionally, FINRA found that Medvec's actions caused Merrill Lynch to violate Regulation S-P and FINRA Rule 2010. Titling the attached file "vacation" was evidenced as an intent to conceal his conduct and FINRA fined Medvec $5,000 and imposed a 10 business day suspension.
Financial advisors need competent legal counsel (not just a transition on a boarding team) to ensure they remain compliant.
The attorneys of Eccleston Law LLC represent investors and advisers nationwide in securities and employment matters. Our attorneys draw on a combined experience of nearly 65 years in delivering the highest quality legal services.
Related Attorneys: James J. Eccleston
Tags: Eccleston, Eccleston Law, Eccleston Law LLC, James Eccleston, FINRA, Eccleston