Regional Wealth Management Brands are on Fire—and Why You Should Exercise Extreme Caution
Posted on July 15th, 2019 at 3:46 PM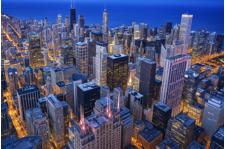 From the Desk of Jim Eccleston at Eccleston Law LLC:
Over the past 18 months, regional firms like Ameriprise, Raymond James, and Stifel have been accumulating assets at levels unseen before. Some reasons for this are noteworthy, such as culture, leadership, and post-financial crisis branding. Other reasons, however, require extreme caution, and review by competent securities counsel. Those causes are the recruiting deals, and the demographic-related joint productions and succession planning agreements and arrangements.
Recruiting Deals: While the leading firms are offering lucrative deals, the terms of those deals are filled with traps for the unwary. There is no such thing anymore as a "standard deal" that "everyone signs". Months before advisors say "yes" to an offer, it is critical for them to retain competent securities counsel to review and negotiate their deal. That includes the prom note agreement and the employment agreement.
Similarly, demographics, especially age of the transitioning advisor, must be considered in the deal. Joint production agreements must be negotiated to guarantee their terms are accurate—and do not conflict with any other negotiated protection in the deal documents. They also must be consistent with the protocol in Broker Recruiting Protections. The same is true for succession planning documents, which must be very carefully negotiated.
While regional firms are the current darlings of financial advisors, the devil is still in the details!
The attorneys of Eccleston Law LLC represent investors and advisors nationwide in securities and employment matters. The securities lawyers at Eccleston Law also practice a variety of other areas of practice for financial investors and advisors including Securities Fraud, Compliance Protection, Breach of Fiduciary Duty, FINRA Matters, and much more. Our attorneys draw on a combined experience of nearly 65 years in delivering the highest quality legal services. If you are in need of legal services, contact us to schedule a one-on-one consultation today.
Related Attorneys: James J. Eccleston
Tags: james eccleston, eccleston law, eccleston law llc, eccleston, wealth management, regional wealth management, recruiting deals, financial advisors