Reg B-I's Relationship Summary is a Call to Action for Advisors with CRD Disclosures
Posted on March 4th, 2020 at 2:49 PM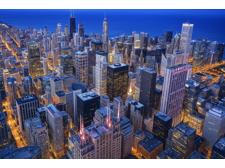 From the Desk of Jim Eccleston at Eccleston Law LLC:
Regulation Best Interest ("Reg B-I") is set to take effect June 30, 2020. Under Reg B-I, Investment advisors and Broker-Dealers are required to provide a Form CRS, also known as a Relationship Summary, to retail investors. The Relationship Summary must be provided to a retail investor at the beginning of the retail investor's relationship with the firm, as well as at certain other events.
Among a list of requirements, the Relationship Summary must include the financial professional's legal and disciplinary history. Required in the disciplinary history section of the Relationship Summary is any disciplinary history disclosed on a financial professional's Form ADV, Form BD, Form U6, Questions 14 A-M of the Form U4, or Questions 7A or 7C-F of the Form U5.
The Relationship Summary must also include certain questions, called "conversation starters," that a retail investor may want to ask. The conversation starters encourage retail investors to ask specific questions on a range of topics, including whether a brokerage or investment advisory service is more appropriate for that retail investor, the specific fees and costs associated with a hypothetical $10,000 investment, and the qualifications of the financial professional with whom they are working.
In our next discussion of Reg B-I's Relationship Summary, we will provide examples of disclosable events, and how advisors can act now to clear their records by way of expungement and other actions.
The attorneys of Eccleston Law LLC represent investors and advisors nationwide in securities and employment matters. The securities lawyers at Eccleston Law also practice a variety of other areas of practice for financial investors and advisors including Securities Fraud, Compliance Protection, Breach of Fiduciary Duty, FINRA Matters, and much more. Our attorneys draw on a combined experience of nearly 65 years in delivering the highest quality legal services. If you are in need of legal services, contact us to schedule a one-on-one consultation today.
Related Attorneys: James J. Eccleston
Tags: eccleston, eccleston law, james eccleston, crd disclosures, regulation best interest, form crs