Raymond James Terminates Seven Financial Advisors for Improper Sales of Unit Investment Trusts
Posted on November 5th, 2018 at 4:53 PM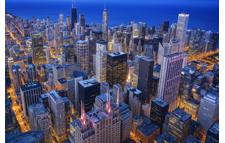 From the Desk of Jim Eccleston at Eccleston Law LLC:
Raymond James has terminated seven financial advisors nationwide for improper sales of unit investment trusts (UITs) as a result of a FINRA regulatory sweep over the supervision of UIT sales by broker-dealers across the country. According to the regulatory filings, the financial advisors were based in Michigan, Florida, and Georgia.
The purpose of FINRA's sweep exam over the sale and supervision of UIT rollovers was to determine if the securities were being churned or otherwise redeemed by financial advisors prematurely to generate excess sales and commissions. Financial advisors have an incentive to sell UITs because they can carry commissions ranging between 1.95% to 3.95% and FINRA suspected that several firms failed to supervise its financial advisors from prematurely selling these products.
FINRA initiated the sweep of UITs by examining the top twenty-five financial advisors by UIT sales for every broker-dealer across the country. The seven Raymond James financial advisors who were terminated in this instance were all in the top twenty-five of UIT sales for the firm.
Eccleston Law is investigating the propriety of these seven financial advisor terminations. Those with information should contact our law firm.
The attorneys of Eccleston Law LLC represent investors and advisors nationwide in securities and employment matters. The securities lawyers at Eccleston Law also practice a variety of other areas of practice for financial investors and advisors including Securities Fraud, Compliance Protection, Breach of Fiduciary Duty, FINRA Matters, and much more. Our attorneys draw on a combined experience of nearly 65 years in delivering the highest quality legal services. If you are in need of legal services, contact us to schedule a one-on-one consultation today.
Related Attorneys: James J. Eccleston
Tags: james eccleston, eccleston law, eccleston law llc, eccleston, fraud, finra, financial advisors, raymond james