Raymond James' Deutsche Bank Acquisition is a Clever Recruiting Strategy
Posted on December 16th, 2015 at 4:52 PM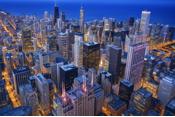 From the Desk of Jim Eccleston at Eccleston Law LLC:
Raymond James recently confirmed industry speculations with the acquisition of Deutsche Bank for around $420 million. But according to industry experts and the firm, this was not a standard acquisition. The addition of Deutsche Bank offers the firm an additional incentive for recruiting advisors, namely high-net-worth investors and a boutique feel.
If Raymond James can successfully retain the 200 Deutsche Bank advisors, they will be able to compete with other small end boutiques. To amplify the effect, many of the world's boutique advisory firms are disappearing, eliminating the competition. This, on top of the firm's already enormously successful recruiting campaign this year, sets Raymond James in a strong position for the future.
In an effort to retain the Deutsche Bank advisors, Raymond James is retaining the "Alex. Brown" name which signified the investment division of Deutsche Bank. This should be a morale booster for the advisors who will be with a firm that is self-clearing. Access to equity syndicate flows, equity research and other high-net worth support services provide a few more incentives for Alex. Brown reps to stay on with Raymond James. About 70% of the $420 million is expected to be used for seven year retention deals.
In addition to the high-net-worth benefits of the acquisition, Raymond James is achieving some of the expansion that it has been planning. Raymond James CEO Paul Reilly explained plans to grow in the West and the Northeast. The acquisition of Deutsche Bank offers access to positioning in the Northeast and the Mid-Atlantic, some of the wealthiest in the nation.
The attorneys of Eccleston Law LLC represent investors and advisers nationwide in securities and employment matters. Our attorneys draw on a combined experience of nearly 65 years in delivering the highest quality legal services.
Related Attorneys: James J. Eccleston
Tags: Eccleston, Eccleston Law, Eccleston Law LLC, James Eccleston,