Raymond James Agrees to Pay $15 Million for Overcharging Investors
Posted on September 19th, 2019 at 5:22 PM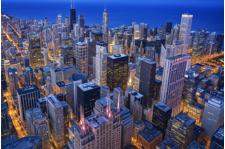 From the Desk of Jim Eccleston at Eccleston Law LLC:
The Securities and Exchange Commission ("SEC") has charged Raymond James entities with improperly charging retail investors and charging excess commissions for brokerage customer investments.
According to the SEC order, Raymond James & Associates, Inc., and Raymond James Financial Services Advisors, Inc., failed to consistently perform reviews of advisory accounts that had no trading activity for at least one year. They failed to determine whether the client's fee-based advisory account was suitable because they did not conduct the reviews properly. The entities also overcharged clients by using the wrong pricing data to certain in unit investment trusts ("UITs") held by advisory clients, causing them to overpay millions.
In addition, the Raymond James entities recommended that their brokerage customers sell UITs before their maturity and buy new UITs without adequately determining whether these recommendations were suitable. The recommendations for early sales and purchases resulted in customers paying higher sales commissions, then if they held the UITs to maturity before buying new ones.
The Raymond James entities will pay disgorgement of $11 million, prejudgment interest of $1 million and a $3 million civil penalty. They have also agreed to make distributions to harmed investors.
The attorneys of Eccleston Law LLC represent investors and advisors nationwide in securities and employment matters. The securities lawyers at Eccleston Law also practice a variety of other areas of practice for financial investors and advisors including Securities Fraud, Compliance Protection, Breach of Fiduciary Duty, FINRA Matters, and much more. Our attorneys draw on a combined experience of nearly 65 years in delivering the highest quality legal services. If you are in need of legal services, contact us to schedule a one-on-one consultation today.
Related Attorneys: James J. Eccleston
Tags: james eccleston, eccleston law, eccleston law llc, eccleston, raymond james, sec, overcharging, excess commissions