Raymond James Accused of Reverse Churning in Fee-Based Accounts
Posted on January 31st, 2020 at 5:11 PM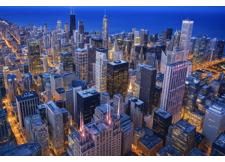 From the Desk of Jim Eccleston at Eccleston Law LLC:
An investor has filed a putative class-action lawsuit against Raymond James Financial, accusing it of reverse churning by encouraging buy and hold customers to transition from commission trading accounts to fee-based advisory accounts without considering the suitability of recommendations.
According to the lawsuit, the firm's desire for a fee-based revenue stream that is more predictable and generally more profitable than commission motivated the recommendations.
The lawsuit accuses Florida-based Raymond James of negligence in failing to assess suitability of the transfer recommendations, and of breach of its fiduciary once the trading accounts were moved into advisory accounts.
The new lawsuit assets, large broker-dealers in general prefer fee-based to commission accounts, and Raymond James took advantage of the Department of Labor fiduciary rule that was announced in 2015 to prod brokers to encourage transfers. The fiduciary rule was vacated in June 2018, but Raymond James failed to undertake a review of its fee-based accounts to determine whether any clients should be properly placed back in commission-based accounts.
The lawsuit filed on Friday did not estimate the number of potential plaintiffs expected to join the class. Raymond James has disclosed in filings that a "significant portion" of its rapidly growing asset-based fees in the past years came from existing clients.
The attorneys of Eccleston Law LLC represent investors and advisors nationwide in securities and employment matters. The securities lawyers at Eccleston Law also practice a variety of other areas of practice for financial investors and advisors including Securities Fraud, Compliance Protection, Breach of Fiduciary Duty, FINRA Matters, and much more. Our attorneys draw on a combined experience of nearly 65 years in delivering the highest quality legal services. If you are in need of legal services, contact us to schedule a one-on-one consultation today.
Related Attorneys: James J. Eccleston
Tags: james eccleston, eccleston law, eccleston law llc, eccleston, raymond james financial, fidcuiary