QED Benchmark Management Agrees to Reimburse Investor Losses
Posted on February 18th, 2016 at 12:37 PM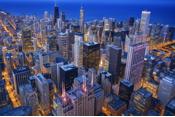 From the Desk of Jim Eccleston at Eccleston Law LLC:
On January 28th the Securities and Exchange Commission announced that a Manhattan based investment advisory firm, along with its Toronto based hedge fund manager, has settled charges involving the issuance of misleading information to investors regarding strategy and past performance. The firm has agreed to reimburse investors over $2.8 million in losses.
According to SEC administrative proceedings, QED Benchmark Management LLC and its founder/fund manager Peter Kuperman avoided disclosing past trading losses to investors. The two did so by mixing hypothetical and actual returns when providing the fund's performance history. After garnering millions of dollars from investors based on these misrepresentations, the firm and Kuperman deviated from their previously stated investment strategy and placed much of the fund's assets into a single penny stock.
Andrew M. Calamari, who is currently Director of the SEC's New York Regional Office, issued a statement regarding the matter. Calamari stated that "Investment advisors must be completely candid when disclosing two key features that investors rely upon when making investment decisions: investment strategy and historical performance." In certain instances QED Benchmark misled investors on both accounts, and consequently the firm will pay these individuals back in full.
Officially, the SEC has found both Kuperman and QED Benchmark Management to be in violation of the Securities Exchange Act of 1934, the Investment Advisors Act of 1940, and antifraud provisions of the Securities Act of 1993. In addition to the firm's investor reimbursement agreement, Kuperman must pay a $75,000 penalty and will be barred from the securities industry.
The attorneys of Eccleston Law LLC represent investors and advisers nationwide in securities and employment matters. Our attorneys draw on a combined experience of nearly 65 years in delivering the highest quality legal services. If you are in need of legal services, contact us to schedule a one-on-one consultation today.
Related Attorneys: James J. Eccleston
Tags: Eccleston, Eccleston Law, Eccleston Law LLC, James Eccleston, SEC, QED Benchmark Management, investors, Hedge Fund