Puerto Rico's Uncertain Future Leaves Investors in Limbo
Posted on August 14th, 2015 at 12:55 PM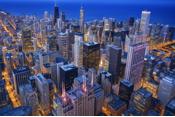 From the Desk of Jim Eccleston at Eccleston Law LLC:
After Puerto Rico slipped into default status on their $72 billion debt, U.S. municipal bond fund investors were left exposed to a crumbling financial situation. While almost half of all U.S. muni bond mutual funds are exposed to the Puerto Rican debt, market analysts have been watching this financial system unravel for several years.
As stated by Scott Colyer, chief executive of Advisors Asset Management, "Whether or not they're in default today, they've telegraphed and publicly stated that they intend to default." Puerto Rico failed to pay its August 1st payment of $58 million to holders of Public Finance Corp. bonds. However, because Puerto Rico is only a U.S. commonwealth, it cannot legally file for bankruptcy.
Most mutual funds are holding their Puerto Rican bonds. Morningstar Inc. has 52% of all muni bond funds, with some exposure to Puerto Rican debt. Another major company, OppenheimerFunds, holds 18 of the top 25 spots.
The attorneys of Eccleston Law LLC represent investors and advisers nationwide in securities and employment matters. Our attorneys draw on a combined experience of nearly 65 years in delivering the highest quality legal services.
Related Attorneys: James J. Eccleston
Tags: James Eccleston, Eccleston Law Offices, Morningstar Inc, OppenheimerFunds