Prudential Pays $1 Million for Wrong Information on Fees in Retirement Plans
Posted on January 21st, 2020 at 3:01 PM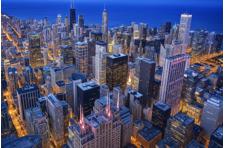 From the Desk of Jim Eccleston at Eccleston Law LLC:
The Financial Industry Regulatory Authority ("FINRA") has fined Prudential $1 million for retirement plan investment-related violations.
According to FINRA, "During at least the period January 2010 to June 2017," Prudential Investment Management Services ("PIMS") "provided employer sponsors and employee participants, in retirement plans administered and maintained by the Prudential Retirement business unit … with inaccurate expense ratio information and historical performance information for numerous investment options in defined contribution plans" offered through group variable annuities ("VA").
In addition, from at least October 2003 to December 2018, PIMS "provided inaccurate third-party ratings for investment options in retirement plan Group VAs," FINRA said in the letter. The firm "made these misstatements in nine different types of communications, including customer statements and quarterly fact sheets", according to FINRA.
Finally, from at least January 2004 to September 2019, in "multiple client-facing publications, PIMS provided performance data for money market funds available as investment options in retirement plans, but failed to provide 'Seven-Day Yield' information as required" by the SEC's Rule 482(e) under the Securities Act of 1933, FINRA said.
Throughout the period of the violations, Prudential "did not have supervisory systems or written supervisory procedures reasonably designed to achieve compliance with the content standards of FINRA's advertising rule by ensuring that its communications to customers about retirement plan investments and related investment options were accurate", according to FINRA.
Without admitting or denying the findings, Prudential settled with FINRA on December 19 and consented to the fine, as well as censure and to comply with various requested initiatives designed to make the company compliant with FINRA rules.
The attorneys of Eccleston Law LLC represent investors and advisors nationwide in securities and employment matters. The securities lawyers at Eccleston Law also practice a variety of other areas of practice for financial investors and advisors including Securities Fraud, Compliance Protection, Breach of Fiduciary Duty, FINRA Matters, and much more. Our attorneys draw on a combined experience of nearly 65 years in delivering the highest quality legal services. If you are in need of legal services, contact us to schedule a one-on-one consultation today.
Related Attorneys: James J. Eccleston
Tags: james eccleston, eccleston law, eccleston law llc, eccleston, prudential, retirement plan, retirement violations, variable annuities