Prudential Annuities Fined $950,000
Posted on August 15th, 2016 at 11:46 AM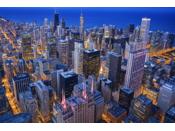 From the Desk of Jim Eccleston at Eccleston Law LLC:
In an unprecedented announcement, FINRA fined Prudential Annuities Distributors, Inc. ("Prudential Annuities") the sum of $950,000 for failing to detect and prevent a scheme that resulted in the theft of approximately $1.3 million from an 89-year-old customer's variable annuity account. FINRA's fine is significant because it was based on the "red flags" that should have appeared to Prudential Annuities (and not on its actual knowledge of the violations) and because the fraudster at the time was working for and was under the supervision of a broker-dealer.
Specifically, FINRA asserts that Prudential Annuities failed to safeguard customers from a former registered sales assistant at LPL Financial named Travis A. Wetzel. Mr. Wetzel transferred money from the customer's account to a third-party bank account in his wife's maiden name. Mr. Wetzel has been barred from the industry and is a convicted felon.
According to FINRA, in a span of two years, Mr. Wetzel submitted four to five forged annuity withdrawal requests per month, representing 114 total requests. Prudential Annuities repeatedly followed Mr. Wetzel's instructions without adequate review and in turn missed significant red flags.
Variable annuities are highly scrutinized by FINRA because of their complexity and the fact that they are routinely marketed to seniors.
The attorneys of Eccleston Law LLC represent investors and advisers nationwide in securities and employment matters. Our attorneys draw on a combined experience of nearly 65 years in delivering the highest quality legal services. If you are in need of legal services, contact us to schedule a one-on-one consultation today.
Related Attorneys: James J. Eccleston
Tags: Eccleston, Eccleston Law, Eccleston Law LLC, James Eccleston, FINRA