Protecting the Confidentiality of a Whistleblower
Posted on August 20th, 2019 at 4:45 PM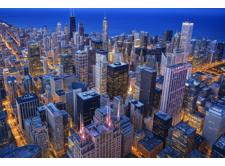 From the Desk of Jim Eccleston at Eccleston Law LLC:
Part II
This is the second in a three-part series.
One way is to prevent any disclosure of a whistleblower's information is to submit information to the SEC anonymously. In this case, however, to be eligible for an award, the whistleblower must have an attorney representing him in connection with both a whistleblower's submission of information and a claim for an award. The attorney must provide his/her name and contact information to the SEC at the time of submission of information. The whistleblower and attorney must follow the procedures provided in 21F-9 of the Exchange Act.
Specifically, the whistleblower's attorney must submit information on the whistleblower's behalf either through the SEC online Tips, Complaints and Referrals ("TCR") questionnaire or by emailing or faxing a hard copy Form TCR and completing the required attorney certification. The whistleblower must provide the attorney with a completed hard copy of the Form TCR signed under penalty of perjury at the time of his/her anonymous submission. The whistleblower's attorney is required to certify that he or she:
have verified the whistleblower's identity;
has reviewed the completed and signed Form TCR for completeness and accuracy and that the information is true, correct and complete to the best of the attorney's knowledge, information and belief;
has obtained the whistleblower's non-waivable consent to provide the SEC with the original completed and signed Form TCR
has consented to be legally obligated to provide the signed Form TCR within seven calendar days of receiving such a request from the SEC.
The attorneys of Eccleston Law LLC represent investors and advisors nationwide in securities and employment matters. The securities lawyers at Eccleston Law also practice a variety of other areas of practice for financial investors and advisors including Securities Fraud, Compliance Protection, Breach of Fiduciary Duty, FINRA Matters, and much more. Our attorneys draw on a combined experience of nearly 65 years in delivering the highest quality legal services. If you are in need of legal services, contact us to schedule a one-on-one consultation today.
Related Attorneys: James J. Eccleston
Tags: james eccleston, eccleston law, eccleston law llc, eccleston, whisteblower, sec, anonymous tip