Protecting a Whistleblower's Confidentiality
Posted on August 19th, 2019 at 5:07 PM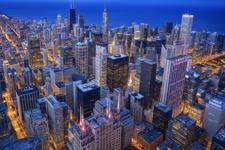 From the Desk of Jim Eccleston at Eccleston Law LLC:
Part 1
This is the first in a three-part series.
Whether or not a whistleblower seeks anonymity, the Securities and Exchange Commission ("SEC") is committed to protecting a whistleblower's identity to the fullest extent possible. Section 21F(h)(2) of the Securities and Exchange Act of 1934 ("Exchange Act") requires that the SEC "not disclose information that could reasonably be expected to reveal the identity of the whistleblower."
However, there are limits on the SEC's ability to shield a whistleblower's identity, and in certain circumstances, the SEC must disclose it to outside persons or entities. For example, in an administrative action or in a federal court proceeding, the SEC may be required to produce documents or other information which would reveal a whistleblower's identity.
In addition, when the SEC determines that its necessary to accomplish the purposes of the Exchange Act and to protect investors, the SEC also may provide information, subject to the confidentiality requirements, to the Department of Justice, an appropriate regulatory authority, a self-regulatory organization, a state attorney general in connection with a criminal investigation, any appropriate state regulatory authority, the Public Company Accounting Oversight Board, or foreign securities and law enforcement authorities. The SEC will determine what assurances of confidentiality it deems appropriate in providing such information to foreign securities and law enforcement authorities.
The attorneys of Eccleston Law LLC represent investors and advisors nationwide in securities and employment matters. The securities lawyers at Eccleston Law also practice a variety of other areas of practice for financial investors and advisors including Securities Fraud, Compliance Protection, Breach of Fiduciary Duty, FINRA Matters, and much more. Our attorneys draw on a combined experience of nearly 65 years in delivering the highest quality legal services. If you are in need of legal services, contact us to schedule a one-on-one consultation today.
Related Attorneys: James J. Eccleston
Tags: james eccleston, eccleston law, eccleston law llc, eccleston, whisteblower, sec, anonymous tip,