Prospect BDC Releases Going Concern Warning
Posted on February 28th, 2023 at 2:27 PM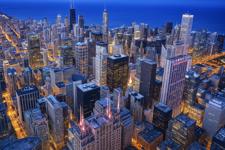 From the Desk of Jim Eccleston at Eccleston Law
Prospect Floating Rate and Alternative Income Fund Inc. ("Prospect") announced in its most recent quarterly report submitted to the Securities and Exchange Commission (SEC) that "there is substantial doubt about the company's ability to continue as a going concern" for at least one year after February 13, 2023.
Prospect explained that its operating costs are not currently proportional to the size of its investment portfolio, including accounting/auditing, legal, insurance, and administrative, which means that the company must raise capital to create a portfolio that generates enough revenue to fund the company's operating expenses. Prospect noted that it failed to raise enough capital to create a sufficient portfolio as of December 31, 2022.
Furthermore, the company announced that it has been able to fund distributions and pay a portion of its expenses only because of an expense limitation agreement from its advisor, which is no longer required to waive fees after December 31, 2022. Additionally, the end date of a "ramp period" provision within its credit facility was extended until August 25, 2023 last July, but the BDC may be forced to default without a further extension of the ramp period. Prospect announced that it is considering a "number of actions" to improve its financial outlook, such as seeking additional equity and refinancing the credit facility.
Eccleston Law LLC represents investors and financial advisors nationwide in securities, arbitration, employment, regulatory and disciplinary matters.
Tags: Eccleston, Eccleston Law