Proposal to Prohibit Non-Compete Clauses May Impact Mergers and Acquisitions of RIAs
Posted on January 18th, 2023 at 3:06 PM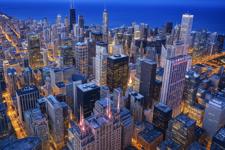 From the Desk of Jim Eccleston at Eccleston Law.
A federal prohibition on noncompete clauses may impact future mergers and acquisitions of investment advisory firms as well as how financial advisors transfer to new firms.
The Federal Trade Commission (FTC) recently released a rule proposal that would ban the use of non-compete clauses, which typically restrict employees from moving to rival firms. These clauses are an "often exploitative practice" that serves to lower wages and restrict innovation, according to the FTC. The proposal overview indicates that nearly one in five U.S. workers, or about 30 million people, are subject to non-compete clauses. Nevertheless, the new rule may impact M&A involving registered investment advisory firms (RIAs) moving forward, according to InvestmentNews.
The new rule would allow non-competes for a person who owns 25% or more of an acquired firm, while those who own less might be free to leave. The concern is that, under such a rule, private equity firms and other entities may be dissuaded from purchasing RIAs if they expect that a substantial number of advisors will depart.
Eccleston Law LLC represents investors and financial advisors nationwide in securities, employment, regulatory and disciplinary matters.
Tags: eccleston, eccleston law, advisors, law, sec, ftc, ria