President Trump's Memo is Unclear on Directive to Delay DOL Fiduciary Rule
Posted on February 7th, 2017 at 9:19 AM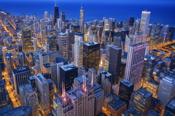 From the Desk of Jim Eccleston at Eccleston Law LLC:
President Trump has sent a memo regarding the Department of Labor's fiduciary duty rule. Most notably, the memo does not direct the Department of Labor to delay the rule and it does not tell the agency to consult with the Department of Justice to seek a stay on litigation surrounding the rule.
However, the memo does direct the Department of Labor to prepare an economic and legal analysis to determine whether the rule is likely to harm investors and disrupt the industry.
Moreover, the memo also states that if the Department of Labor determines that the rule hurts investors or firms, it can propose a rule rescinding or revising the regulation.
The attorneys of Eccleston Law LLC represent investors and advisers nationwide in securities and employment matters. The securities lawyers at Eccleston Law also practice a variety of other areas of securities for financial investors including Securities Fraud, Unauthorized Trading, Breach of Fiduciary Duty, Retirement Planning Negligence, and much more. Our attorneys draw on a combined experience of nearly 65 years in delivering the highest quality legal services. If you are in need of legal services, contact us to schedule a one-on-one consultation today.
Related Attorneys: James J. Eccleston
Tags: Eccleston, Eccleston Law, Eccleston Law LC, James Eccleston, President Trump, DOL Fiduciary Rule, Department of Labor, fiduciary duty, Department of Justice, litigation, economic and legal analysis,