President Trump Signs Executive Order Directing Government Agencies to Make it Easier for Small Employers to Offer Open Multiple Employer Plans
Posted on September 24th, 2018 at 4:49 PM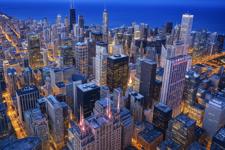 From the Desk of Jim Eccleston at Eccleston Law LLC:
President Trump has signed an executive order directing government agencies to make it easier for small employers to offer open Multiple Employer Plans ("MEPs").
Open MEPs allow unaffiliated employers to band together with a common retirement plan for their employees as opposed to limiting the plan to only affiliated employers. In turn, because the plans are banded together, open MEPs help reduce the cost for items such as investment management and record keeping since employers do not need to undergo individual 401(k) audits or file their own Form 5500. In addition, open MEPs allow for a reduction in fiduciary liability, since the employer would no longer technically be a plan sponsor.
Furthermore, experts believe that President Trump's executive order is mainly symbolic since the Department of Labor is somewhat limited in its authority over open MEPs. However, this executive action could spark Congress to pass The Retirement Enhancement and Savings Act, a Senate bill similar to President Trump's executive order, which was approved by the Senate Finance Committee in 2016 but never went to the full chamber for a vote.
Allowing more employees to gain access to employer retirement plans is significant because according to the Pew Charitable Trusts, roughly a quarter of private-sector workers in the U.S. do not have access to a workplace retirement plan because of high costs and lack of administrative capacity.
The attorneys of Eccleston Law LLC represent investors and advisors nationwide in securities and employment matters. The securities lawyers at Eccleston Law also practice a variety of other areas of practice for financial investors and advisors including Securities Fraud, Compliance Protection, Breach of Fiduciary Duty, FINRA Matters, and much more. Our attorneys draw on a combined experience of nearly 65 years in delivering the highest quality legal services. If you are in need of legal services, contact us to schedule a one-on-one consultation today.
Related Attorneys: James J. Eccleston
Tags: james eccleston, eccleston law, eccleston law llc, eccleston, trump, donald trump, executive order