Ponzi Scheme Operator Charged with Fraud
Posted on November 23rd, 2016 at 9:33 AM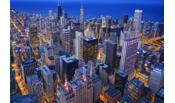 From the Desk of Jim Eccleston at Eccleston Law LLC:
Carlos Maldonado, owner of Business Planning Resources International Corporation (BPRIC), and associated under the incorporation documents with Pet Card Systems, Inc., and Datavos Corporation, was arrested and charged with securities fraud and bank fraud .
From 2007 through 2012, Mr. Maldonado along with the help of others defrauded over a hundred individuals on behalf of BPRIC. Mr. Maldonado raised over $5 million from investors by soliciting individuals throughout Puerto Rico and the lower 48 states.
According to the Department of Justice, Mr. Maldonado failed to disclose to investors that their investments were not being used as investments in companies that had legitimate business functions. Instead, Mr. Maldonado used his clients' investments to buy and trade stocks and commodities for the benefit of the Maldonado family in order to purchase goods on luxury items. As a result of the fraud, investors' losses exceeded $2.9 million.
The attorneys of Eccleston Law LLC represent investors and advisers nationwide in securities and employment matters. The securities lawyers at Eccleston Law also practice a variety of other areas of securities for financial advisors including breakaway broker services, employment matters, strategic consulting and counseling, broker litigation and arbitration,whistleblower actions, and much more. Our attorneys draw on a combined experience of nearly 65 years in delivering the highest quality legal services. If you are in need of legal services, contact us to schedule a one-on-one consultation today.
Related Attorneys: James J. Eccleston
Tags: Eccleston, Eccleston Law, James Eccleston, Eccleston Law LLC, ponzi scheme, Carlos Maldonado, Business Planning Resources International Corporation, BPRIC, Pet Card Systems Inc, Datavos Corporation, bank fraud, Puerto Rico, Department of Justice, inv