Plan Participant Sues Capital Group for Self-Dealing in its 401(k) Plan
Posted on June 27th, 2017 at 9:28 AM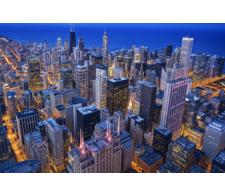 From the Desk of Jim Eccleston at Eccleston Law LLC:
A plan participant has sued Capital Group Companies Inc. for allegedly reaping profits from its 401(k) plan by loading its company retirement plan with high-cost proprietary investment options. In the lawsuit, the plan participant, on behalf of a proposed class-action suit, is seeking to recover losses and disgorgement of Capital Group profits from the 401(k) plan. The lawsuit was filed on June 13th in the United States District Court for the Central District of California.
According to the complaint, the plan participant claimed that roughly 95%-98% of the investment options offered resulted in plan participants and beneficiaries paying excessive and prohibited fees that substantially diminished retirement savings.
Capital Group has roughly $3.2 billion in assets its Capital Retirement Savings Plan and more than 9,000 active participants.
The attorneys of Eccleston Law LLC represent investors and advisors nationwide in securities and employment matters. The securities lawyers at Eccleston Law also practice a variety of other areas of practice for financial advisors including Broker Litigation & Arbitration, Strategic Consulting Services, Regulatory Matters, Transition Contract Review, and much more. Our attorneys draw on a combined experience of nearly 65 years in delivering the highest quality legal services. If you are in need of legal services, contact us to schedule a one-on-one consultation today.
Related Attorneys: James J. Eccleston
Tags: Jim Eccleston, Eccleston Law, Eccleston Law LLC, Eccleston, 401K, Capital Group